<! ========= Cool Timeline Free 2.5 =========>
Timeline
2020
– CIC Goes Cashless
– Customer Digital Motor Certificates
– CIC launches Records and Information Management System
– Winner – AKI Group Life Company of the Year
– Second runners up AKI Motor Data System Award
– CIC General awarded Best Automotive Insurer – Automotive Industry Excellence Awards
– Best Motor Insurer – Cheki Awards
2019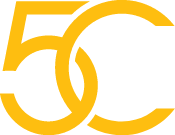 – Marked 50 Years of service to the people
– AKI Awards: Overall Winner 2019 Group Life Company of the Year – AKI Group Life Best Practice
– AKI Awards: CIC General – second runners, Insurance Motor Data System Award.
– Name change to Public Listed Company (PLC) in compliance with the requirements of the Companies Act
– Successfully paid the 2014 KShs 5b Corporate Bond upon maturity.
2018
– AKI Awards – Overall Winner 2018 Group Life Company of the Year
– AKI Group Life Best Practice.
– Fire Award Winner Insurance Category 2018.
2016
– Successful launch of a the CIC Foundation.
– CIC Group awarded Best Company to Work for, Deloitte – 2016.
– CIC Life awarded Group Life Company of the Year – AKI.
2015
– Successful implementation of a unified CIC Brand.
2014
– Opening of CIC Plaza II and Successful Corporate Bond issue (oversubscribed by 111%).
– Entry into Malawi and Uganda markets.
2013
– Entry into Southern Sudan and commencement of Regional Expansion.
2012
– CIC Insurance Group listed its shares by introduction at the Nairobi Securities Exchange on Thursday 19th July 2012.
2011
We fully demerge resulting in the formation of :-
CIC Life Assurance Limited,
CIC General Insurance Limited
CIC Asset Management Limited.
2010
Name change to CIC Insurance Group Limited in preparation for the demerger of our Life and General Business operations.
1999
Name change from CIS to the Cooperative Insurance of Kenya Ltd (CIC).
1978
Incorporated and licensed as Co-operative Insurance Services Ltd (CIS).
1968
CIS started as an insurance agency within the Kenya National Federation of Co-operatives (KNFC).